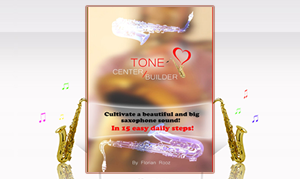 Tone Center Builder - Cultivate a profesional saxophone sound in 15 easy daily steps
A video set especifically for those who wish to cultivate a rich, beautiful and BIG sound on the axophone. In 15 easy, daily steps I detail the mindsets and practises needed to find your personal "tone center" and build your sound up as big and beatiful as it can be.
Learn the 9 steps to professional improvisations on the saxophone!
Having interviewed and played with some of the best players out there. I've come to realise that there are really 9 key steps to improvising. Ech player may have his/her own variation on them, but they all use the same core steps. And once you know and apply these steps, you will see you improvisations take a major leap forward!